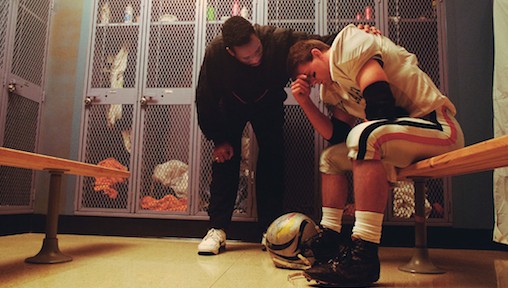 ---
Throughout the years I'd have conversations with other business owners and self employed individuals during which the topic of business coaching would come up.
Usually the talk would center around if we'd ever thought of using a business coach? Did we know anybody who used a business coach? What exactly did a business coach do? The conclusion being that it was probably too expensive and of indeterminate value.
For years that remained the case but then, like many other business owners, I hit a wall – part mental, part informational – at which point my business started to stagnate and become harder and harder to face each day. Things just weren't as enjoyable and I couldn't wrap my head, or my heart, around what was wrong or what to do next no matter how hard I tried.
Asking others for their book recommendations and becoming an avid reader helped a bit initially, and at least started the gears turning in my head, but there was still something missing. An intangible bit of information or insight that I just couldn't grasp or put my finger on.
This went on for a few months without me giving any thought at all to business coaching when in the span of a few weeks two different customers brought up the subject. Each one endorsed and highly recommended their own business coach and encouraged me to get in touch with them.
Within a week I had met with and spent about an hour discussing my business with each coach. It became crystal clear to me just within those brief meeting times that business coaching was exactly what I and my business both needed.
I had intended to choose between one coach or the other but both had such unique and varying insights that I ended up hiring both of them. I'm not saying that will work for everyone or with every coach but in my case the information received and time spent with each of them has complimented, enhanced and accelerated my learning curve and results.
Worried about the costs? So was I! And make no mistake, it is not a small investment and can require a leap of faith.
But within a few months of following the advice of my coaches and working diligently to focus on and make changes in just a few key areas my income grew to a level that more than covered the extra costs. More importantly my business was no longer stagnating and I felt that I was moving forward and growing again.
So why did it take so long to come to this realization? I think that many people are just like I was.
As a new business owner, I was simply too excited and hadn't been beat up enough to realize the need for a coach. As a more established business owner, I was either too tired and overwhelmed just maintaining what I had or possibly too proud to admit that I needed help.
The bottom line is a coach has the advantage of being outside your business; an objective observer who can analyze what you are doing, make critical adjustments to both your technique and strategy, be brutally honest with you, and at times just allow you to vent and provide a shoulder to cry on – there are some things about your business you just can't comfortably share with other business associates, your spouse or friends.
No matter how good you are at what you do, you still can't see your own swing.
What professional ball player or world class athlete doesn't have a personal coach or even a staff of coaches to help them achieve the most they can by honing their skills and maximizing their performance. Why should you be any different?
These are my business coaches, I highly recommend either of them, check them out and let me know what you think.
Charles Alvarez – cornerstoneadvisoryservices.com